Cities Skylines Global Build-Off: Berlin Edition
Sponsored by the Stadtmuseum Berlin, Paradox Interactive, and Razer Inc.
Veteran-builder AmiPolizeiFunk worked for months in collaboration with other renowned community-creators and modders, the Berlin Stadtmuseum, and Paradox Interactive, to offer Cities: Skylines players a unique and challenging building competition!
From March 13th to April 30th, 2021, we invite you to embrace your creativity, sharpen your building skills, and submit your own interpretation of the former Waisenbrücke and its surroundings in the Berlin city center. Give us your take on a modern and sustainable 21st-century city, focusing on innovative solutions for visitors to access the different locations of the Museum without private cars, but also thinking about how the whole area around the bridge can participate in the visitor experience.
The Waisenbrücke (Orphan Bridge) is one of the lost bridges of Berlin. For more than 250 years, it connected two important districts and played a vital part for the infrastructure of the city centre. When the Märkisches Museum was built in 1908, the Waisenbrücke also became an important factor for the museum visitors. The bridge was destroyed in World War II and was taken down in 1960. Since then, the development of Berlin has been centred around car-access. Today, Berlin wants to focus on the needs of pedestrians and cyclists. A new Waisenbrücke could fulfil this need and establish a modern, non-car connection for our museum locations and for all Berliners in the 21st century.

We are very happy to work with Paradox and Jason to host this Global Build-off: Berlin Edition competition and are looking forward to your ideas!
TIMELINE
Saturday, March 13th, 2021 at 20:00h CET

Announcement of the event at Paradox Insider

Publication of the custom Berlin maps on Steam Workshop by Ami

Announcement & rules published on the Paradox Forums

Announcement published on the Stadtmuseum Berlin website

Submission period begins

Friday, April 30th, 2021 at 18:00h CET

Deadline for Submissions

May 1-May 10, 2021

Judging Period

Friday, May 14th, 2021 "Bridge Day" (Brückentag in German)

Museum event

Announcement of Winners on Twitch Livestream 16:00h CEST

THE "PLAYING FIELD" - NEW MAPS
Three new maps of Berlin have been created for this event that are very special. They are the first of their kind in two regards:
1) The topography has been scraped from 1m-resolution real-world data provided by the City of Berlin, and converted for the game by Sebastian Theys and Jason "AmiPolizeiFunk" Ditmars. Regular aerial flights are commissioned and laser scan data is compiled, cleaned, and in many cases manually categorized. The data that we used represents only the ground layer, and not the man-made structures or foliage that exists on top of it. The accuracy of this map puts all of our previous map-making attempts to shame! Big thanks to the Berlin Senatsverwaltung für Stadtentwicklung und Wohnen for helping us find, understand, and use the various data products that they offer.

Data credit: Geoportal Berlin / ATKIS® DGM – Digitales Geländemodell –
2) Around 368,000 trees have been plopped exactly where they go! We have converted real-world tree information, including species, age, and height, into data that has been imported into Cities: Skylines. The trees are represented by 56 different custom workshop assets, some of which have been specially created for this project by the likes of Dennis "MrMaison" Beswick and Paul "pdelmo" Delmege.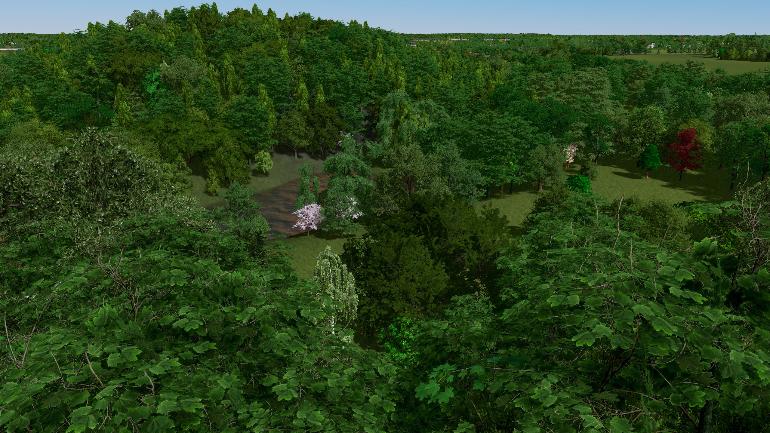 Simply seeing real-world topography and real-world trees represented in such a way in Cities: Skylines is breathtaking and inspiring. The build-off takes place in a designated location in the center of Berlin, within a handful of city blocks that include the various locations of the Berlin City Museum.
The three new maps can be found on the Steam Workshop. Perfectly matching high-resolution overlays (one diagrammatic, one orthophoto) have also been published in conjunction with the maps.
Pick a map that suits you and grab it!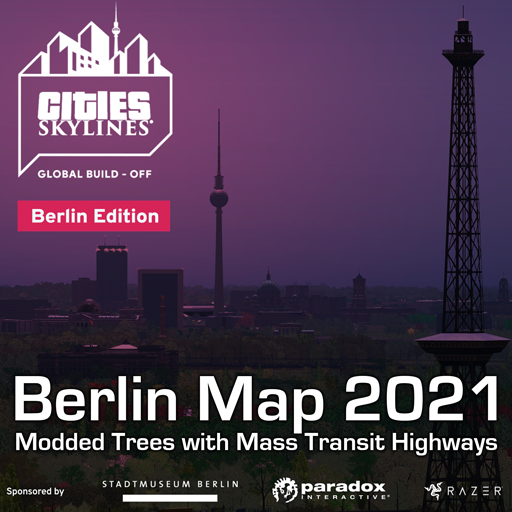 Mass Transit highways and
~368,000 modded trees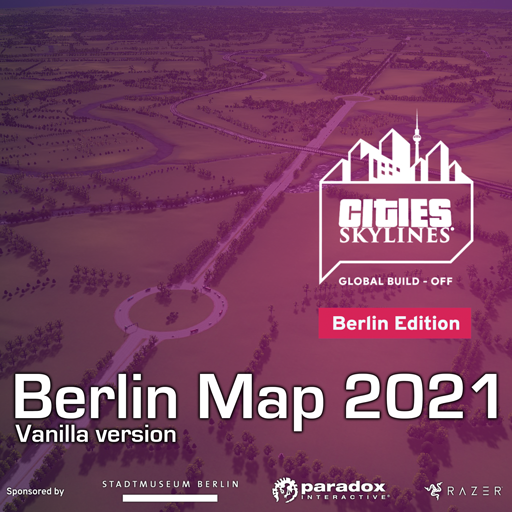 No requirements, just sub and go!
~240,00 base game trees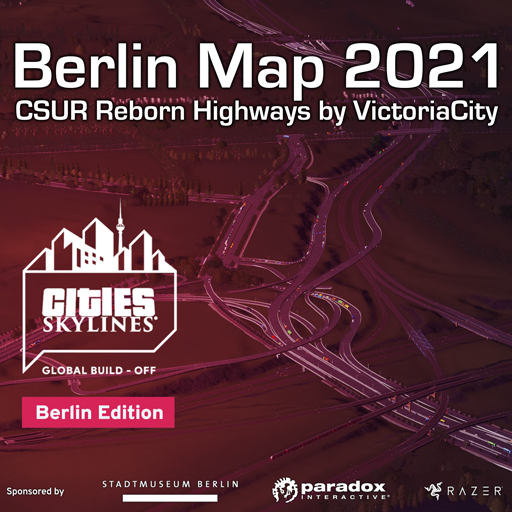 Highly detailed CSUR highway network and
~368,000 modded trees
PRIZES
Total Prize Pool: 3,000€ plus hardware from Razer!

1) Grand Prize for Best New "Waisenbrücke" Bridge and Immediate Surroundings

2) Special Prize for the Best Build Overall in the Extended Area

COMPETITION GUIDELINES
Rebuild the old Waisenbrücke bridge in the center of Berlin to connect the various Museum locations. Build as much or as little as you like, but focus on the judging criteria and keep your build within the marked playing field, which is the first sector to the right of the starting sector. Custom assets are gladly accepted, but not required, and any new assets must be shared on the Steam Workshop.
SUBMISSION REQUIREMENTS
All submissions are entered into both categories, but players will be only eligible to win one of the six prizes. If a player places highly in both categories, they will receive the greater of the two prizes. There will be 6 different winners.
Submissions shall be posted on the Paradox Forums and shall include the following:
Paradox forums username

Full name

Country of residence

3 screenshots (attach)

MoveIt! xml export (attach)

link to Steam workshop collection of assets used

short description (200 words or less)

OPTIONAL: short video (1 minute or less)
JUDGING CRITERIA
Grand Prize for Best New Waisenbücke Bridge and Immediate Surroundings

How well does your bridge embody the idea of a modern pedestrian and bike-only bridge for the 21st century?

How well does the bridge contribute to a healthy and green city climate?

How well does the bridge work as a place not only for transit, but also for communication and relaxation?

How well did you represent the Märkisches Museum and its surrounding park?


Special Prize for Best Build Overall in the Extended Area

How well did you create the city of Berlin, past, present or future?

How well did you solve the pedestrian connection / transportation issue between museum locations?

JUDGES
Robert "Skibitth" Vasile (Winner of the 2019 Global Build-Off)

Jonathan Whitley (Influencer Relationships Manager, Paradox Interactive)

Dr. Nele Güntheroth (Curator, Stadtmuseum Berlin)

Dr.-Ing. Stefan Lehmkühler (Changing Cities initiative, Green Party Representative)

Volker Hobrack (Stakeholder representation)

Dr. Ute Müller-Tischler (local administration of the Mitte-district of Berlin)

Manfred Rettig (Friends of the Stadtmuseum Berlin)

Prof. Dr. Mike Schlaich (Civil engineer, bridge architect, Professor at Technische Universität)

Prof. Wolfgang Maennig (Historical harbour)

Bettina Quäschning (Head of Partner Relations, VisitBerlin)

Dipl.-Ing. Andreas Bachmann (Planning office KoSP)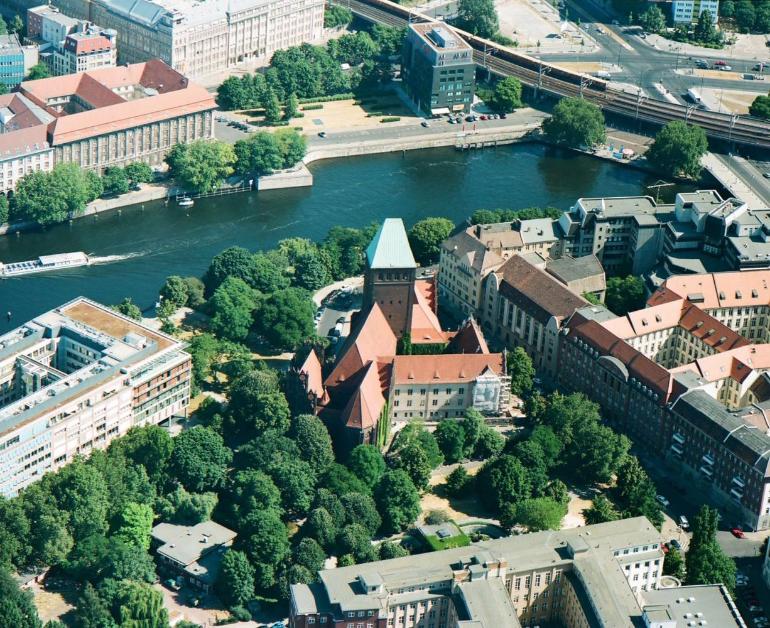 © Stadtmuseum Berlin | Foto: Dirk Laubner
USEFUL LINKS
Stadtmuseum Berlin

Paradox Interactive

Razer, Inc.

website: www.razer.com

Steam Workshop

Download the map overlays

from google drive (12 image files in 2GB .rar archive)

AmiPolizeiFunk social

New build-sharing website

www.allbuilds.org (you are here)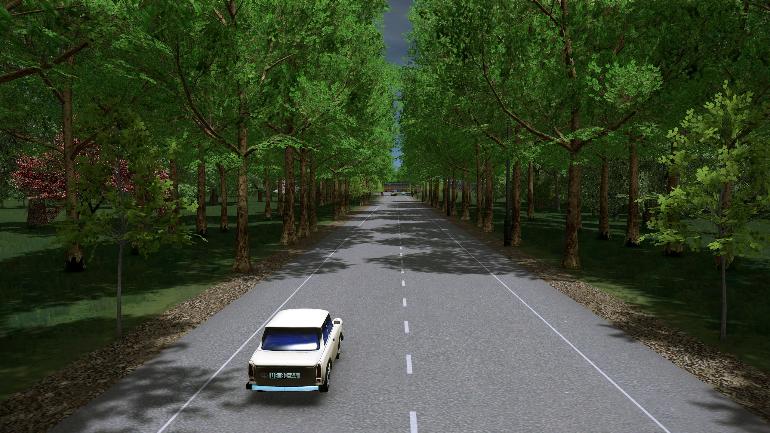 Good luck and have fun!