Wat Salut Interchange, Thailand
Wat Salut Interchange, Thailand
pt-wat-salut-interchange-notoll.xml
Download
By Palm'sTime, on 19 Dec 2021, last updated 06 Jan 2023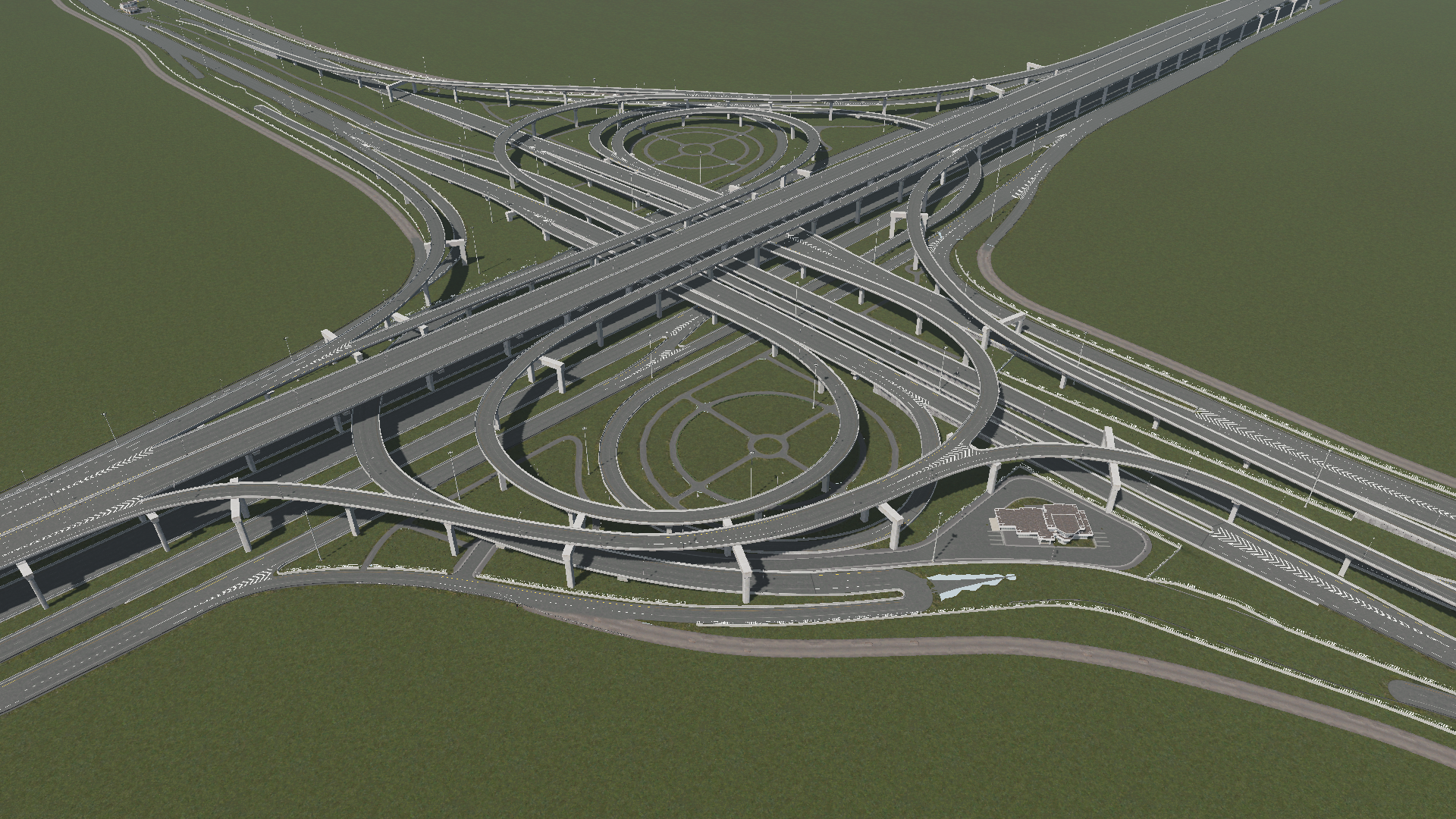 PLEASE READ BEFORE USE:
This is a cloverstack interchange. Based on Wat Salut Interchange, Samut Prakan Province, Thailand.

Note:
- No toll booths included, You'll need to place it manually.
- No expressway's mainline piers, You'll need to download the PO file (link below), import and place it manually.
- XML for PO file link: https://drive.google.com/file/d/1EGaTRiVAMuReRYwW_P_Bl-PU3-IpLgJx/view

PLACEMENT:
- You'll need a large blank and flat area with the level of 60.
Area

Large

(

7.857176

km²)
Height

Steep

(

61.890625

m)
Unique Workshop Assets

23
Buildings

200
Props

395
Trees

0
Segments

1,501