Victory Column plus v2
Victory Column plus v2
ABR7-victory-column-plus.xml
Download
By AmiPolizeiFunk, on 19 Jan 2023, last updated 06 Jul 2023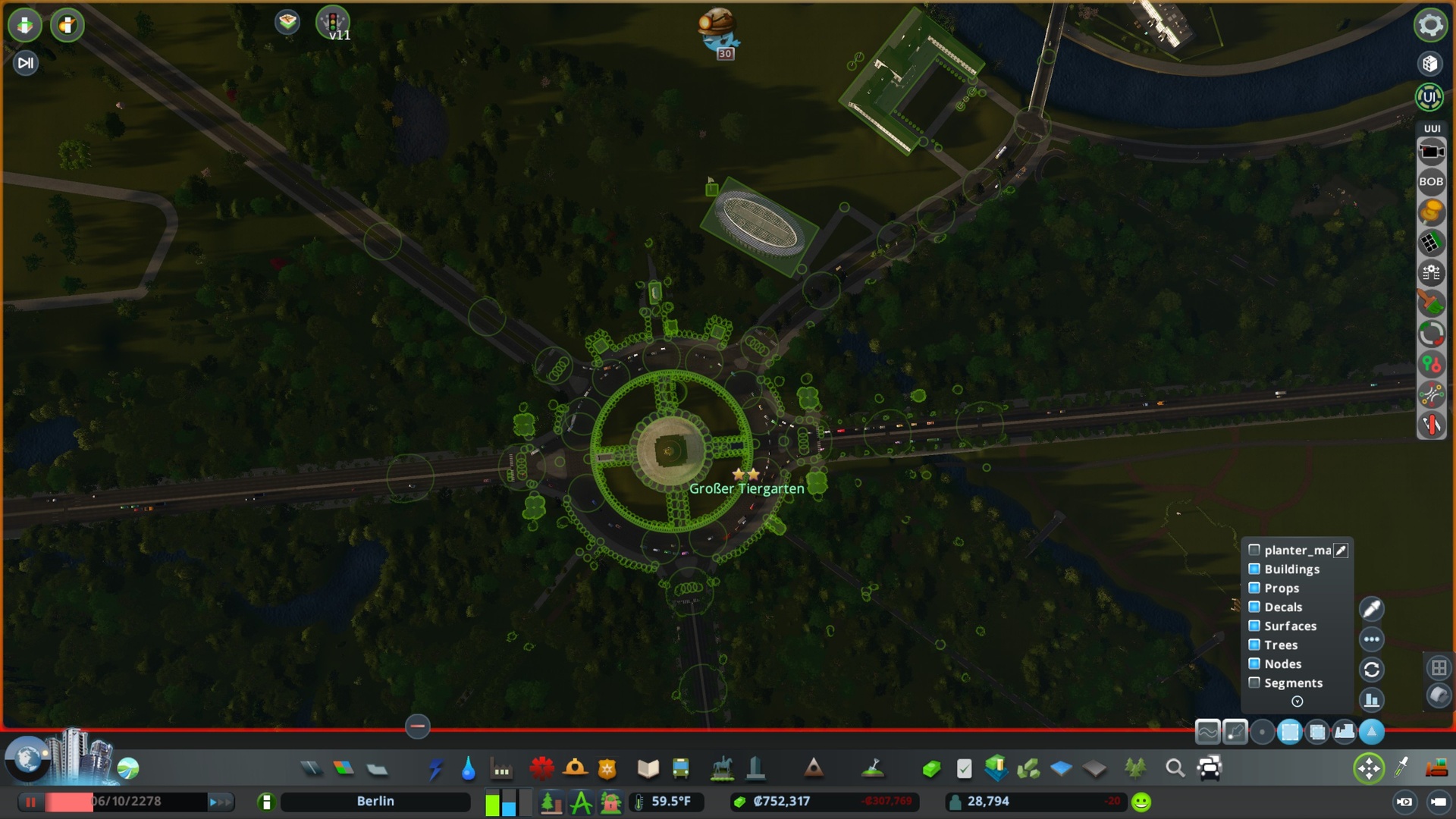 The Victory Column "Siegessäule" at the center of the Tiergarten Park, includes road networks, the Schloss Bellevue, and the Office of the Federal President. Has underground tunnels that lead to the center of the roundabout.

* v2 update: removed dependency on Next2 mod
** does not include trees, EXCEPT for that one tree in the middle of the roundabout that is oddly not yet in the Berlin city tree data!

Category

Ami's Berlin Restore
Area

Extra-Small

(

0.278198

km²)
Height

Inclined

(

54.33293

m)
Unique Workshop Assets

26
Buildings

30
Props

667
Trees

2
Segments

121
Required Mods

Intersection Marking Tool, Node Controller original (Kian Zarrin), Traffic Manager: President Edition
Base Game and DLC

Pedestrian Pavement

(

33

uses)

flag_pole

(

24

uses)

Pedestrian Gravel

(

15

uses)

Large Oneway

(

11

uses)

Pedestrian Tunnel

(

10

uses)

Medium Road Decoration Grass

(

7

uses)

Pedestrian Slope

(

6

uses)

Flood Light White

(

4

uses)

Pedestrian Gravel Elevated

(

2

uses)

Park Side Gate

(

1

use)

Wooden Footbridge Pillar 6

(

1

use)

Basic Road Elevated

(

1

use)

Oneway Road

(

1

use)

Park Path 02

(

1

use)

Park Fence 01

(

1

use)