Tampico Bridge 2x3 with better pylon
Tampico Bridge 2x3 with better pylon
Tampico Bridge 2x3 MT BP.xml
Download
By Pardus, on 12 Dec 2022, last updated 20 Jul 2023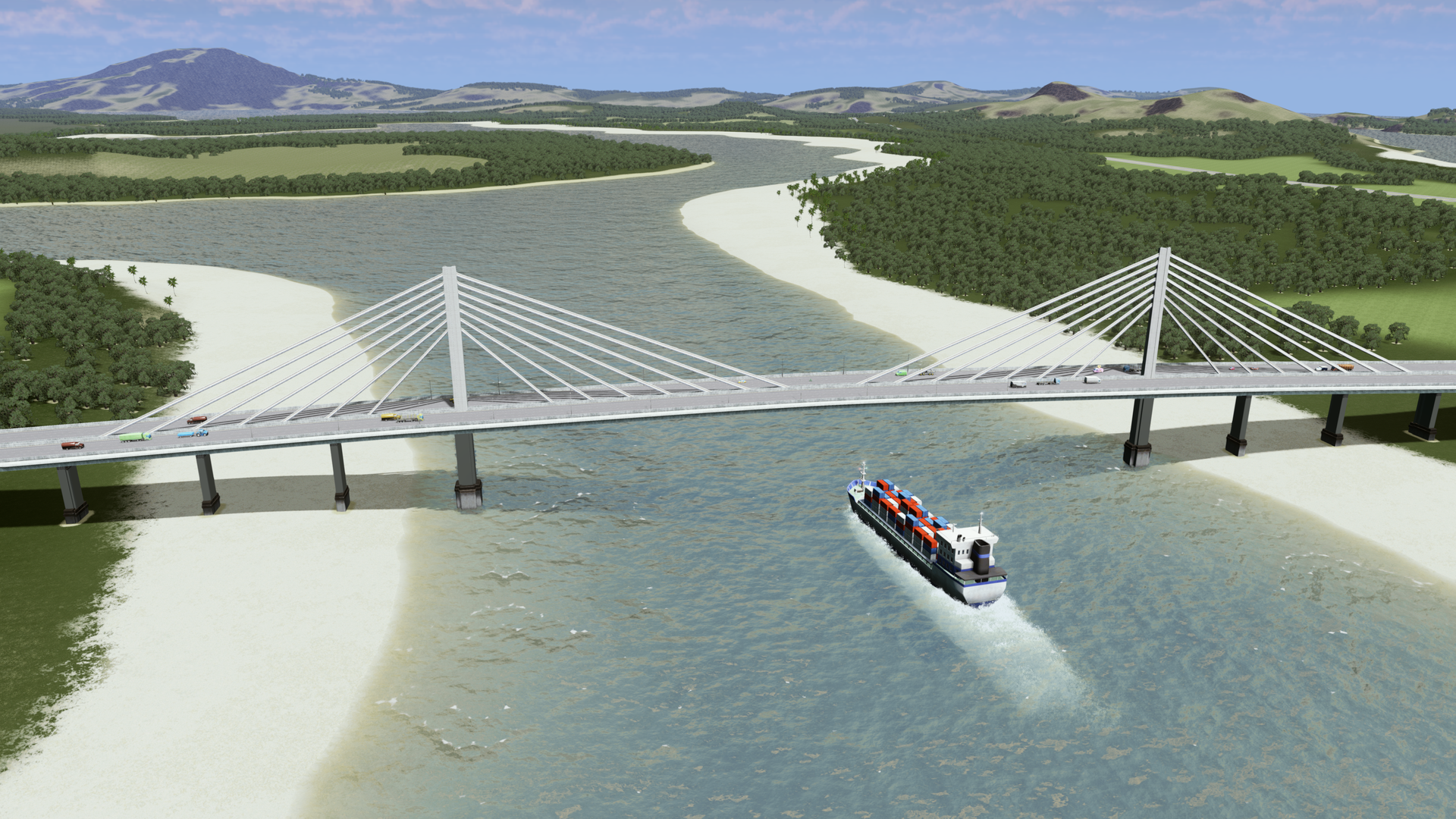 This is a slightly upgraded version of the original Tampico Bridge by Teddy Radko. All the pillars and cables are equally spaced, and totally symmetric.
With 3 lane highways.
You need BRIDGES AND PIERS DLC for the High Speed Rail Viaduct pillar.

Original description: Only requirement to use this bridge is MOVE IT MOD and MASS TRANSIT DLC (for the monorail tracks). No nodes were harmed or controlled making this bridge so you don't need node controller mod for this one. You may discover that some extra pillars spawn when placing the bridge on your map. Just delete these with MOVE IT MOD. If pillars re-appear on next time you load the map, make sure to enable the "ADVANCED PILLAR CONTROL" option in the MOVE IT MOD SETTINGS. This should fix this issue.
Area

Extra-Small

(

0.017323

km²)
Height

Steep

(

125.500139

m)
Buildings

118
Props

0
Trees

0
Segments

118
Base Game and DLC

Overground Metro Elevated Pillar 01

(

88

uses)

Monorail Oneway Track

(

84

uses)

Monorail Track

(

26

uses)

Wooden Footbridge Pillar 6

(

14

uses)

Overground Metro Bridge Pillar 01

(

14

uses)

Highway Elevated

(

8

uses)

ccp8-hstrail_pillar

(

2

uses)