Plattenbau ABG-WBS81-6 No.1 | Arrangement No.1
Plattenbau ABG-WBS81-6 No.1 | Arrangement No.1
ABG-WBS81-6-No1_Arrangement1.xml
Download
By MeisterMonis, on 24 Sep 2021, last updated 06 Jul 2023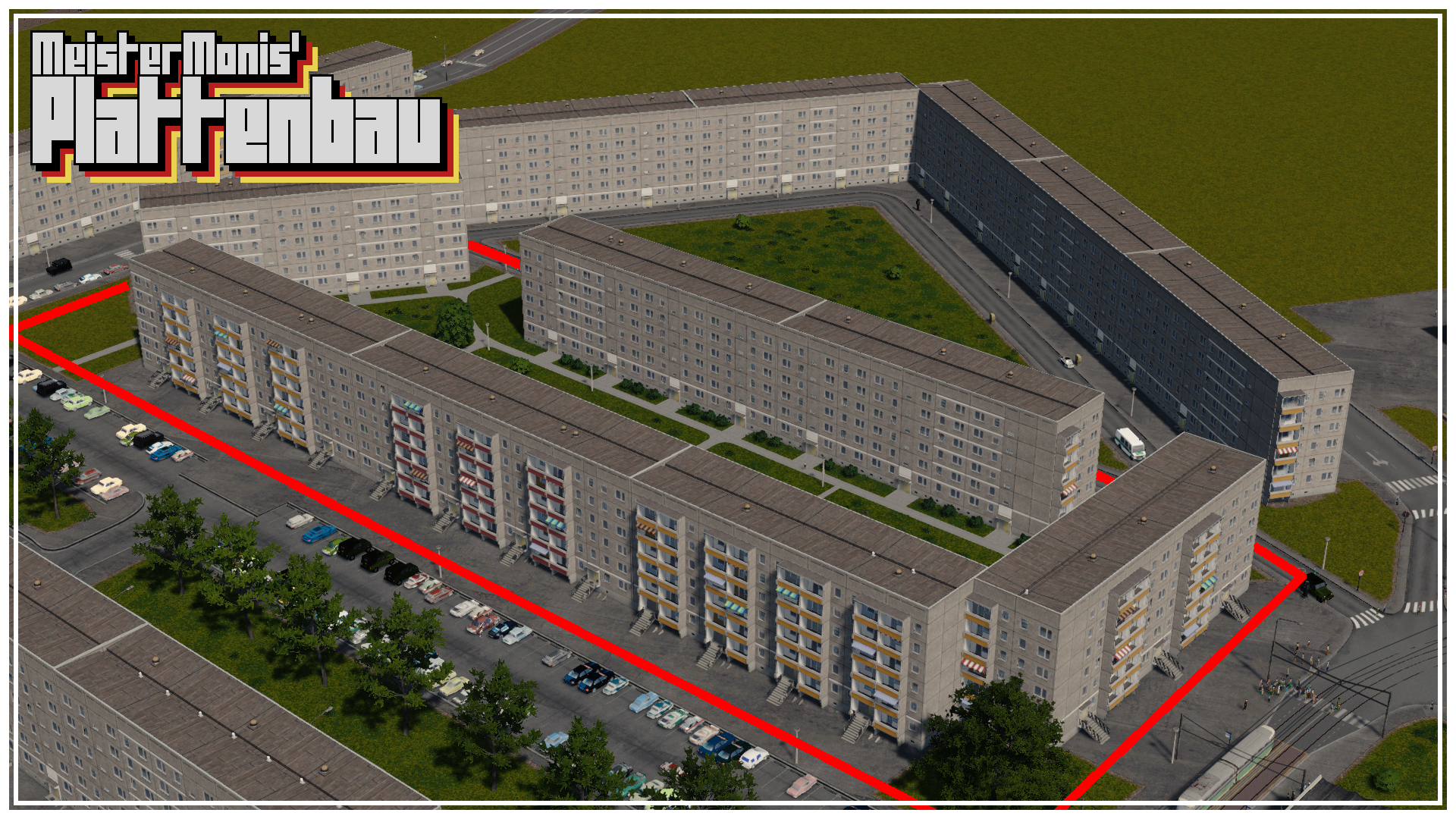 This export is based of a Plattenbau arrangement found at "An der Glashütte, Altenburg" in Germany.
5 included blocks are exactly remodeled after their original counterparts found there. The sixth building, which is at an angle, is fictional in that place.
Part of this export are also trees, bushes and street lights at their exact position.

One important thing to note is that you need Surface Painter to get rid of the concrete pavement around the blocks, especially in the courtyard.
Also make sure to read the descriptions of the included buildings, there is a dependency!

Area

Extra-Small

(

0.023315

km²)
Height

Gentle

(

3.05764

m)
Unique Workshop Assets

10
Buildings

7
Props

11
Trees

229
Segments

53