Corvette
Corvette
Corvette PL ND MT AD SF EURO.xml
Download
By Teddy Radko, on 18 Apr 2021, last updated 28 Jul 2023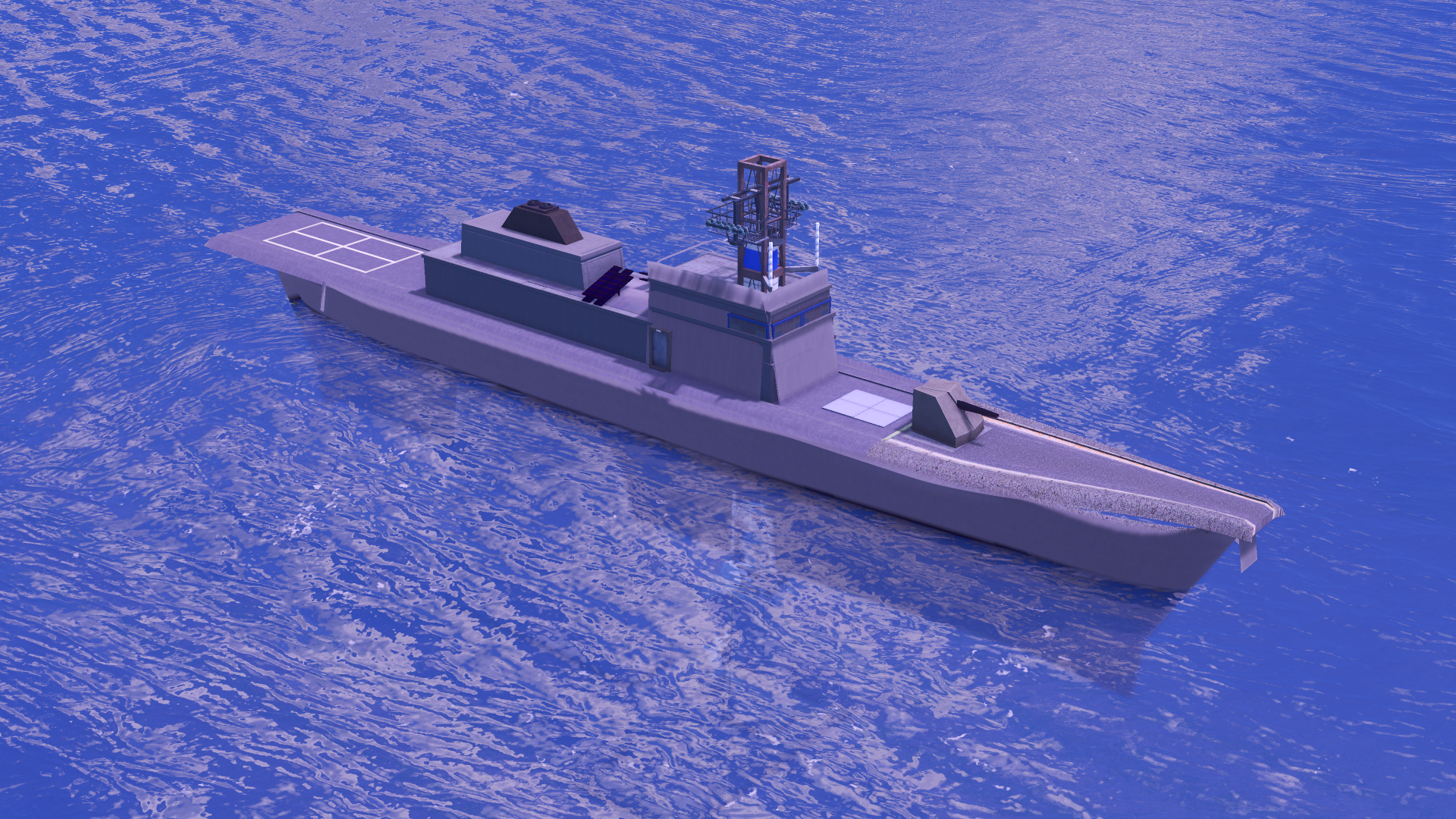 IMPORTANT INSTRUCTIONS. PLEASE READ ALL.

This is a vanilla asset guided missile corvette I made for my Karlskrona build.

This kind of vanilla asset ship is heavily dependent on the NODE CONTROLLER MOD which is a REQUIRED MOD. Other than that mod you will need PROP SNAPPING MOD and PROP PAINTER MOD to get everything looking the right way.

There are unfortunately quite a few DLCs required for this export. You will need PARKLIFE DLC for its networks so this DLC is NOT OPTIONAL. If you try to import without this DLC it might cause problems so please don't try this. Furthermore you will need NATURAL DISASTERS DLC and MASS TRANSIT DLC for some buildings and pillars. For all props and decals you will need AFTER DARK DLC, SNOWFALL DLC, and EUROPEAN SUBURBIA CONTENT CREATOR PACK.

Now that we are ready to import the ship I'm going to try and explain how to paint it as MoveIt exports currently aren't compatible with prop color customization. I have used 3 different decal assets (From AFTER DARK DLC and SNOWFALL DLC) to paint the hull and superstructure. They should be colored differently with the PROP PAINTER MOD to get the best looking ship. The idea is that you need to select each type of decal individually using the MoveIt marque select tool with the picker functionality (pipette tool in the filters list). The "Volleyball Court Decal" is used for the waterline paint while the "Snow Decal" is used for the rest of the hull and the superstructure. The "Ice Decal" is used for the deck of the ship. It can be quite finicky to select the right decal with the pipette tool but once you get it selected, just drag select the whole thing and recolor all decals of that type together to a color you like. Heck, if you're lazy (like me most of the time) you could always just select all decals and color them the same and it will probably still look alright.

After painting the decals you can use the pipette tool again to recolor the different props that are used so that they look decent. This is VERY TEDIOUS, not gonna lie, but it's the best we have so far. As a final note on painting, you may also want to use the SURFACE PAINTER MOD, or assets that force pavement ground texture, to color some of the edges that decals aren't touching.

You should also know that I've used several propless parklife path networks as terraforming networks to sink the terrain underneath the ship and you may have to adjust these networks after placement of the ship, especially if you place it alongside a quay or dock.

If you're having problems with this or my other exports please contact me over at reddit, twitter, or instagram (search: Teddy Radko) and I'll do my best to help.

Have fun!
Area

Extra-Small

(

0.001903

km²)
Buildings

2
Props

91
Trees

0
Segments

20
Base Game and DLC

Snow Decal

(

25

uses)

Shed 1

(

13

uses)

Parking Space

(

8

uses)

dog-park-teeter-totter

(

8

uses)

Gravel Road

(

8

uses)

Ice Decal

(

6

uses)

Beachvolley Court Decal

(

6

uses)

Rooftop access 01

(

6

uses)

Park Path 01 Propless

(

6

uses)

Nature Reserve Path 01 Propless

(

5

uses)

Billboard_small_go_nuts_01

(

4

uses)

Air Source Heat Pump 02

(

4

uses)

Toll Booth Large Mirrored

(

4

uses)

shopping_cart_shelter

(

2

uses)

Windsock

(

2

uses)

Cable Car Pylon 24

(

1

use)

Radio Mast Short

(

1

use)

Ac box 01

(

1

use)

Ac box 03

(

1

use)

Carport 1

(

1

use)

Quay

(

1

use)