Arch truss bridge
Arch truss bridge
Arch truss bridge MT.xml
Download
By Teddy Radko, on 26 Sep 2021, last updated 20 Jul 2023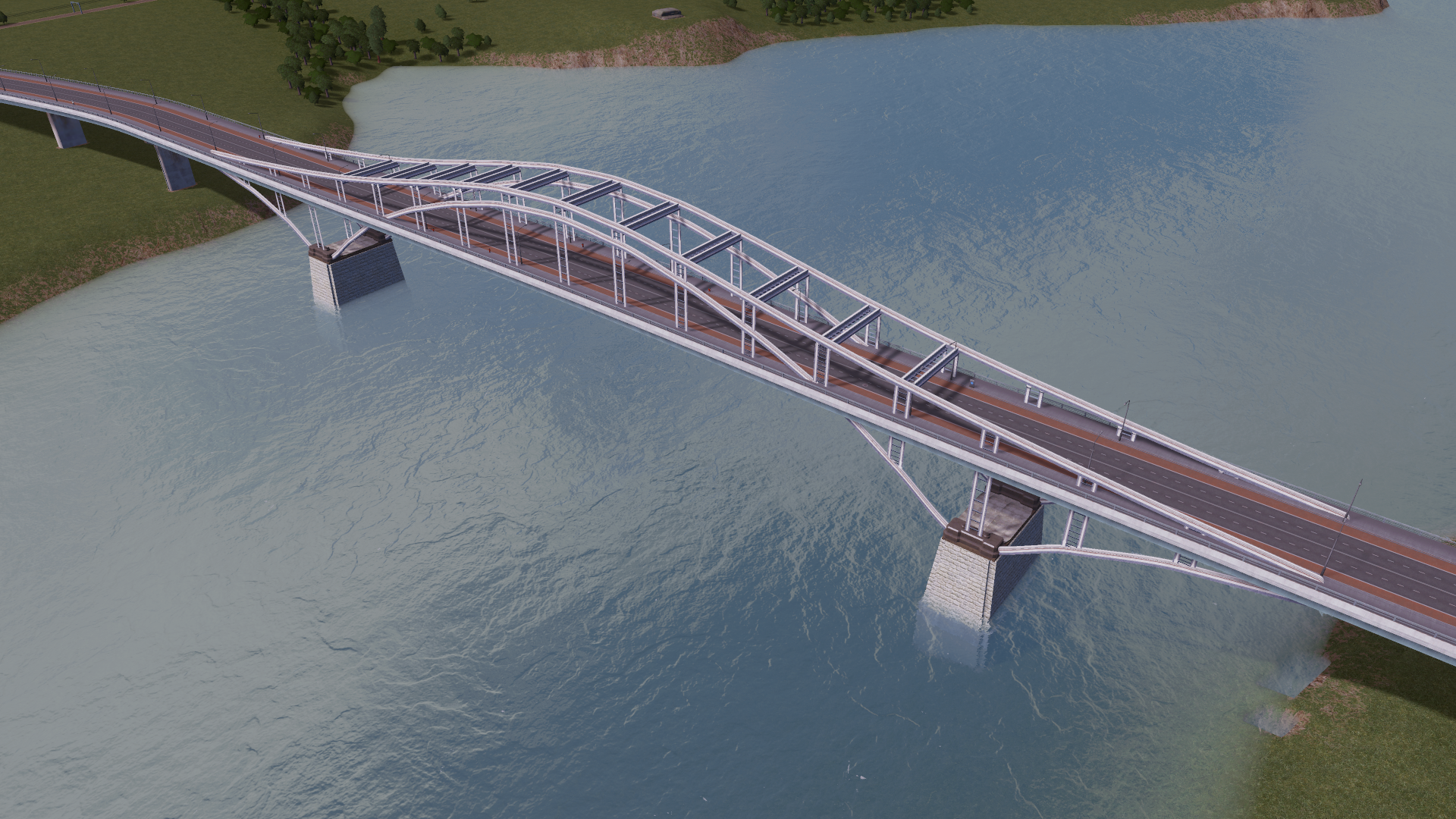 Vanilla asset arch truss bridge that was made specifically to not rely on the node controller mod to look great.

Only requirement is the MASS TRANSIT DLC and that is for the monorail tracks that form the truss structure. The road deck is the default six lane road without the bus lanes so don't worry if you see that in the picture.

After placement of this bridge you will need to remove a bunch of extra pillars that are spawned in at the nodes. You can use the MoveIt marquee select tool with the buildings filter enabled to select the pillars while not touching the networks. Take care not to remove the intended bridge foundations tho as these also are classified as buildings. The bridge deck might spawn in pillars directly above the foundations and these can be removed if you want to but it's not required. If the pillars respawn on next load you may need to move them somewhere else on the map instead of deleting them. I usually find some high ground to hide them underneath.

Have fun!
Area

Extra-Small

(

0.072238

km²)
Height

Steep

(

70.579803

m)
Buildings

34
Props

0
Trees

0
Segments

125
Required DLC

Mass Transit
Base Game and DLC

Monorail Oneway Track

(

76

uses)

Monorail Track

(

45

uses)

GravelBridgePillar

(

16

uses)

HighwayBridgePillar

(

14

uses)

Overground Metro Bridge Pillar 01

(

4

uses)

Large Road Elevated

(

4

uses)